The Program Office serves as the administrative home for the Amgen Biotech Experience (ABE), providing technical assistance, developing resources, and supporting program sites and participating teachers. The Program Office manages communications and outreach and works alongside the Amgen Foundation to advance the ABE program.
The ABE Program Office is based at Education Development Center (EDC), a global nonprofit organization located outside Boston, Massachusetts. Learn more at www.edc.org. For general inquiries about ABE, email ABEInfo@edc.org. For implementation support and lab technician troubleshooting, email ABEImplementation@edc.org.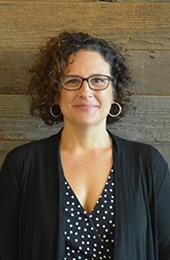 Rebecca Lewis
ABE Program Office Director
Rebecca provides leadership for the ABE Program Office, overseeing all aspects of the program and managing Program Office staff. She also manages program expansion and partner relationships.
Key Tasks and Areas of Focus:
Leadership and management
Partner relations
Program expansion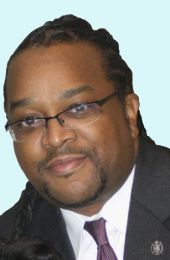 Joseph Isaac
ABE Director of Curriculum and Professional Learning
Joseph manages and helps develop science curriculum materials along with accompanying professional development materials and training focused on molecular biology and biotechnology for lower and upper secondary schools. He leads the team in conducting community needs assessments and conceptualizing, developing, and facilitating curriculum and professional learning resources. He also advises program management and project staff on innovative content and concepts.
Key Tasks and Areas of Focus:
Curriculum writing and development
Professional learning development and facilitation
Integration of culturally responsive and sustaining pedagogical approaches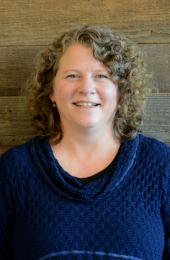 Jessica Juliuson
ABE Director of Community and Strategy
Jessica engages program sites and teachers in a global community of practice to innovate, improve, and sustain the ABE program. She supports the Program Office and program sites to collaborate in order to maximize resources, people, and ideas to improve outcomes for all ABE students.
Key Tasks and Areas of Focus:
Management of ABE communities of practice
Planning and facilitation of program meetings and cross-network events
Strategic planning and capacity building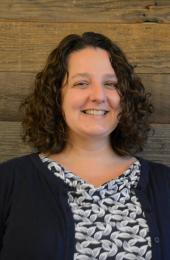 Sophia Mansori
ABE Evaluation Director
Sophia leads evaluation for the ABE program, supporting the Program Office and sites in documenting, understanding, and communicating the impact of ABE on teachers and students.

Key Tasks and Areas of Focus:
Program evaluation
Continuous improvement