ABE supports its sites and teachers around the world through high-quality professional learning experiences, access to a global community of practice, and implementation resources. Professional learning and community experiences to support ABE are designed to accomplish three things:
Increase teacher capacity to implement the ABE curriculum effectively
Develop site capacity to support effective ABE implementation within schools
Develop lifelong engagement and interest in the sciences for ABE students, as members of the future workforce and/or as active civic participants.
Featured
In late 2020, the ABE Program Office launched a pilot of the ABE Master Teacher Fellowship, an initiative that provides opportunity, support, and appreciation to exceptional ABE teachers. 
Professional Learning Opportunities
Professional Development Workshops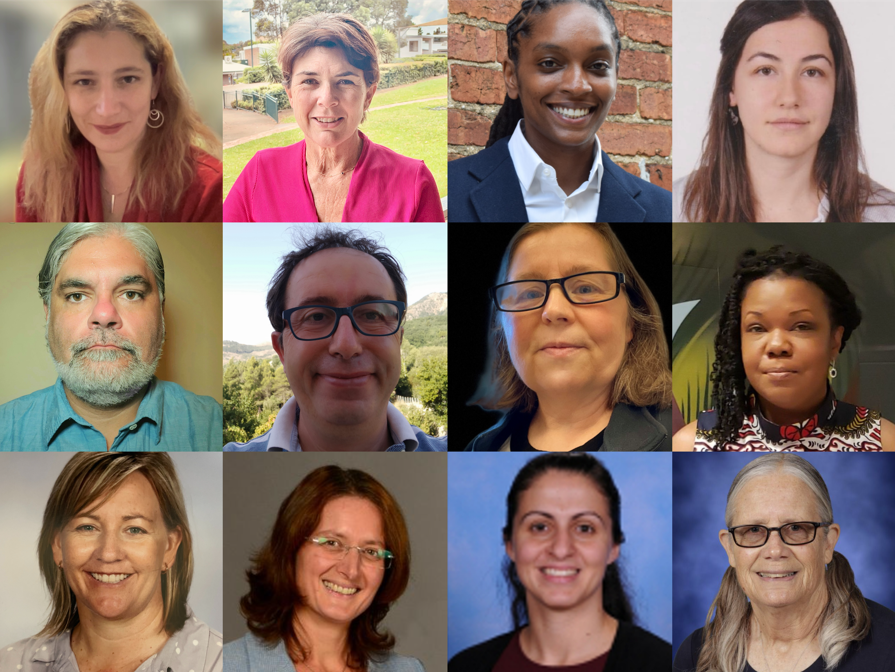 Both new and experienced ABE teachers participate in professional learning institutes (sometimes called PDIs) designed and hosted by their local ABE program site. PDIs help teachers practice content-specific competencies (bench skills, expertise in current bioscience standards, and content) while exploring the ABE labs and curricula. Visit your local ABE program site's web page to find out when upcoming PDIs are scheduled. 
ABE Master Teacher Fellowship
 Experienced ABE teachers who have been teaching ABE for 3 years or longer and work at a program site that has been implementing ABE for at least 3 years may  be eligible to apply for an ABE Master Teacher Fellowship. The ABE Master Teacher Fellowship is a stipended yearlong professional experience in which up to 12 exceptional ABE teachers will be recognized annually and provided with opportunities to develop their own expertise and contribute to the ABE community via LabXchange and other resources. With support from the Program Office and an Amgen curriculum advisor, Fellows will explore a topic of personal interest in the biosciences and develop a curriculum project and corresponding classroom resources using LabXchange. ABE Master Teacher Fellows will have the option to become advisors contributing to the development and depth of the ABE program. 
ABE Teacher Community Resources 
Teachers have access to a variety of resources that help them plan, support, and sustain ABE implementation. Resources include:
ABE Teacher Guides
ABE curriculum is accompanied by a series of teacher guides that support classroom implementation. Exploring Precision Medicine also includes an accompanying  Teacher Companion Guide, which contains professional learning resources focused on key science concepts, software, and skills taught within the course.
ABE Teacher Tips and Troubleshooting (T3) Toolkit
This toolkit provides just-in-time lab-by-lab planning and implementation support. The toolkit is password protected. To get access to the toolkit and guidance on how to best use it, contact your local ABE site.
ABE Teacher Newsletter
Published quarterly, the ABE teacher newsletter highlights members of the ABE community, provides updates on the latest curriculum and resources available, discusses strategies for common implementation questions and challenges, and keeps teachers up to date on the latest happenings in ABE. 
ABE Teacher Roundtables and Events
ABE offers free one-hour virtual roundtables to provide teachers with a forum for learning about and asking questions related to a specific topic supporting effective teaching and learning in science classrooms. In addition, we offer occasional professional learning events.