ABE empowers teachers to bring biotechnology to their classrooms.
Curriculum & Resources
ABE offers lab-based, classroom-based (non-lab), and web-based investigations in biotechnology, and provides professional learning opportunities and resources to support teachers and students in the use of ABE materials.
Click the hexagons to the right to explore our materials on these topics.
Click the hexagons below to explore our materials on these topics.
Use our Advanced Search to find resources by keyword, education level, and resource type.
ABE Is Effective
Studies have shown that students exposed to ABE have increased interest and confidence in science and biotechnology.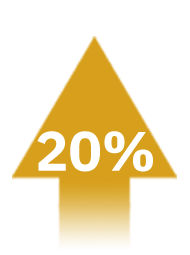 Students made a significant and substantial gain in biotech learning.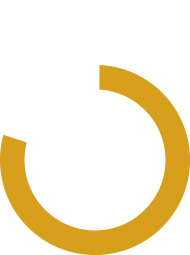 ​
Teachers reported greater interest, knowledge, and skills from their ABE training.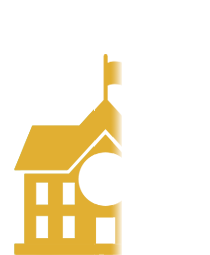 ​
56% of participating ABE schools in U.S. serving low SES students.
ABE's Global Reach
ABE currently has 25 program sites across 13 countries. Globally, the program has impacted more than 900,000 students to date.
Find a program site near you: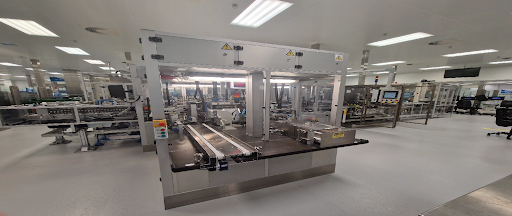 Steering a Course to Success in Biotech Manufacturing
In biopharmaceutical manufacturing, there is no "one size fits all" approach when it comes to who can pursue and succeed in a career. Some have backgrounds and an early interest in science, whereas others ...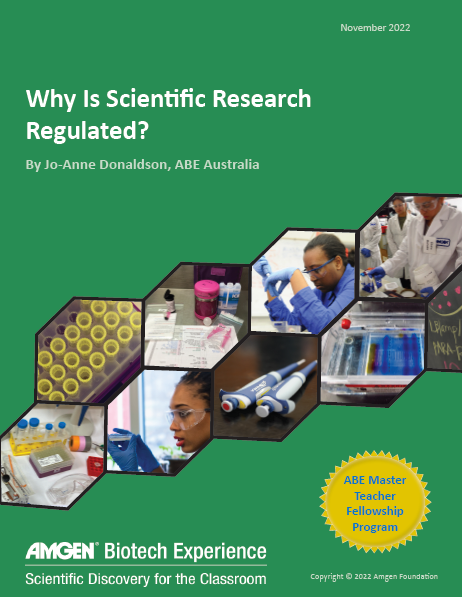 Why Is Scientific Research Regulated?
This teacher-developed project covers scientific regulation and an overview of bioethics, as well as nuclear energy, gene editing, and a number of other hot-button issues that students will definitely have heard about in the news...
@ABEProgOffice
See what's happening in the world of ABE
Follow @ABEProgOffice for announcements of and links to our latest biotech curriculum materials, information about upcoming ABE events, and updates from our program sites across the globe.
---
Connect with us: