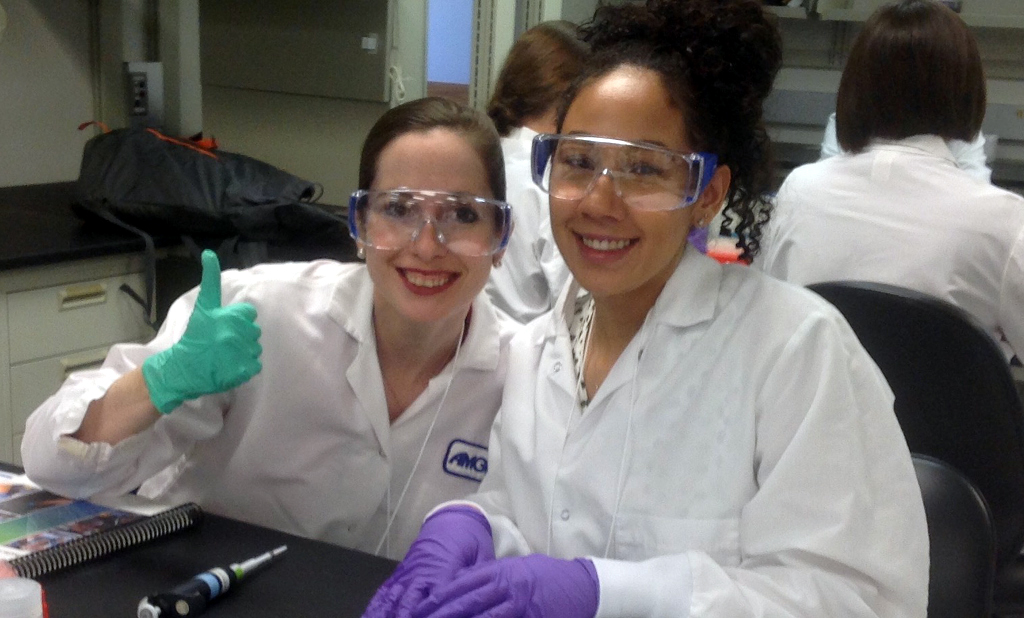 ABE Program Office Meetings & Events
View upcoming and archived meetings and events hosted by the ABE Program Office.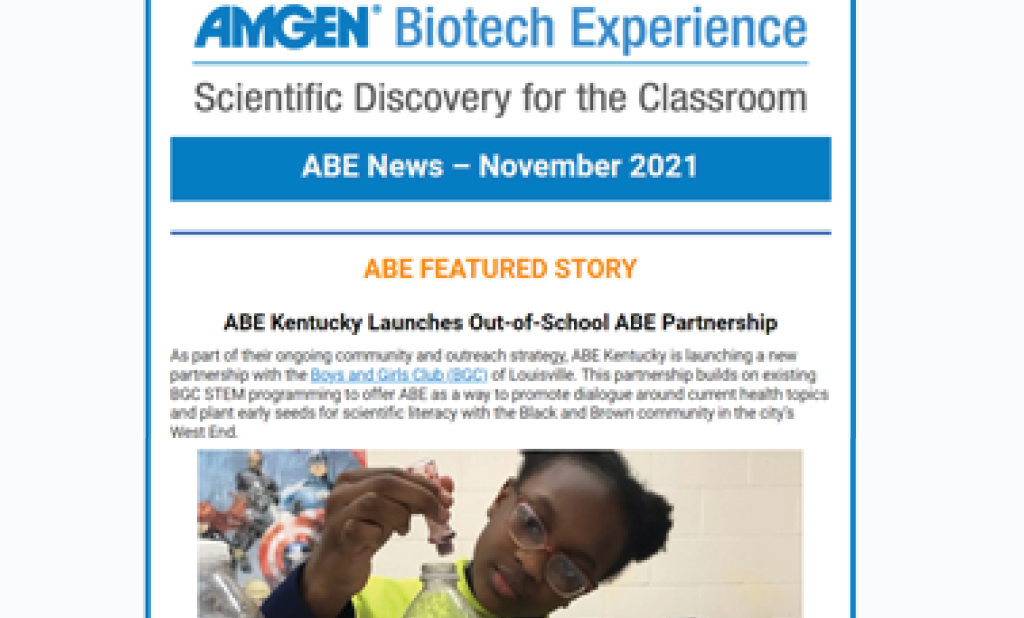 ABE News
Archive
Missed a newsletter or looking for a specific article? Catch up on the archive.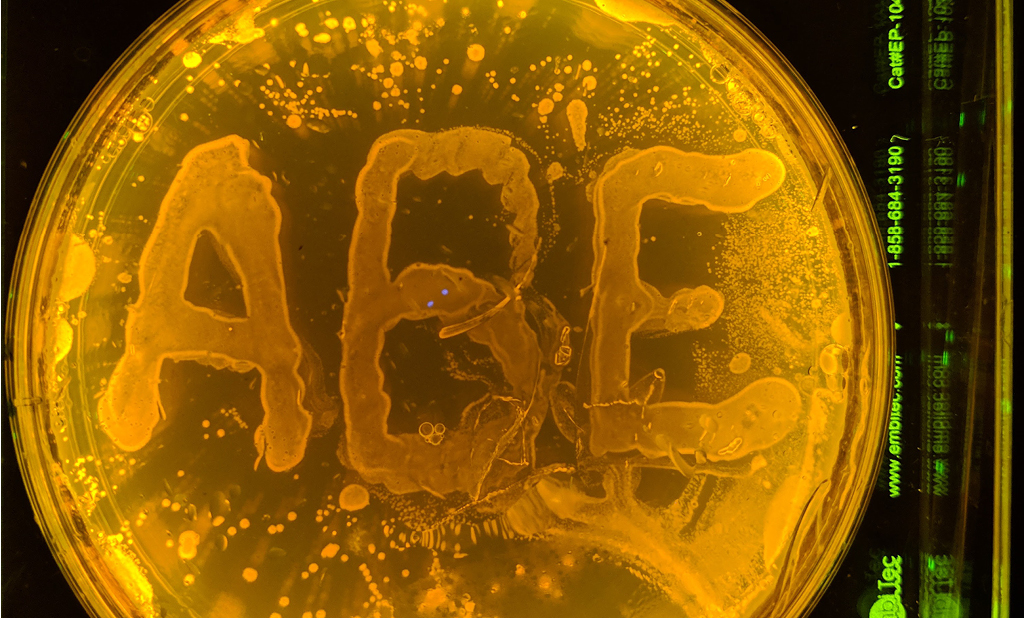 Lab Tech
Corner
Find ABE lab technician resources, such as prep information, order forms, and events.
Program
Management
Tools and resources to support your site's program operations and to ensure fidelity of implementation.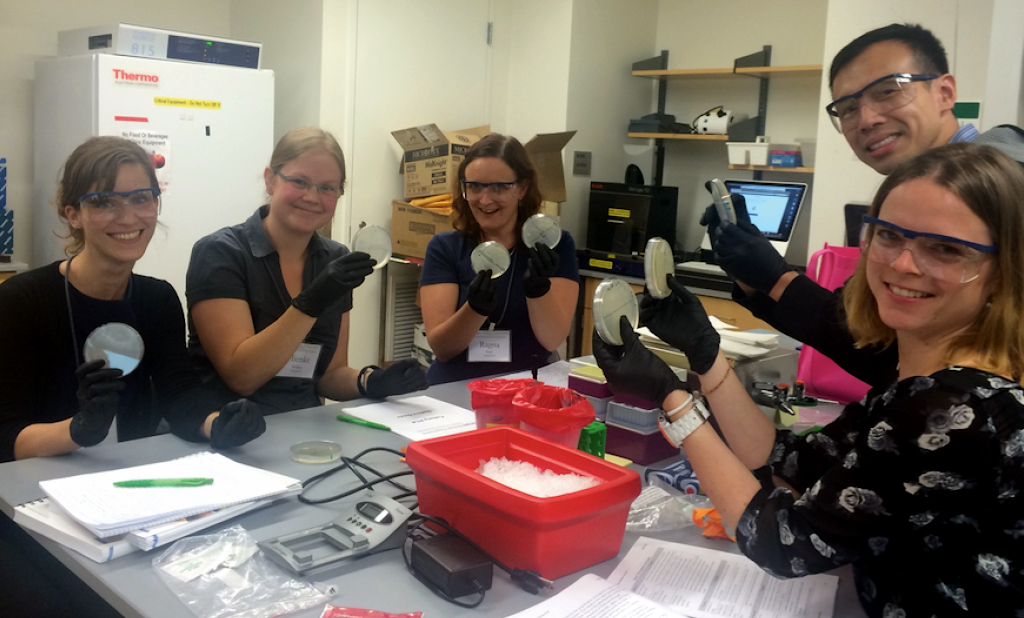 Professional
Learning
Professional learning resources (e.g. toolkits) and events for program sites that support ABE and STEM.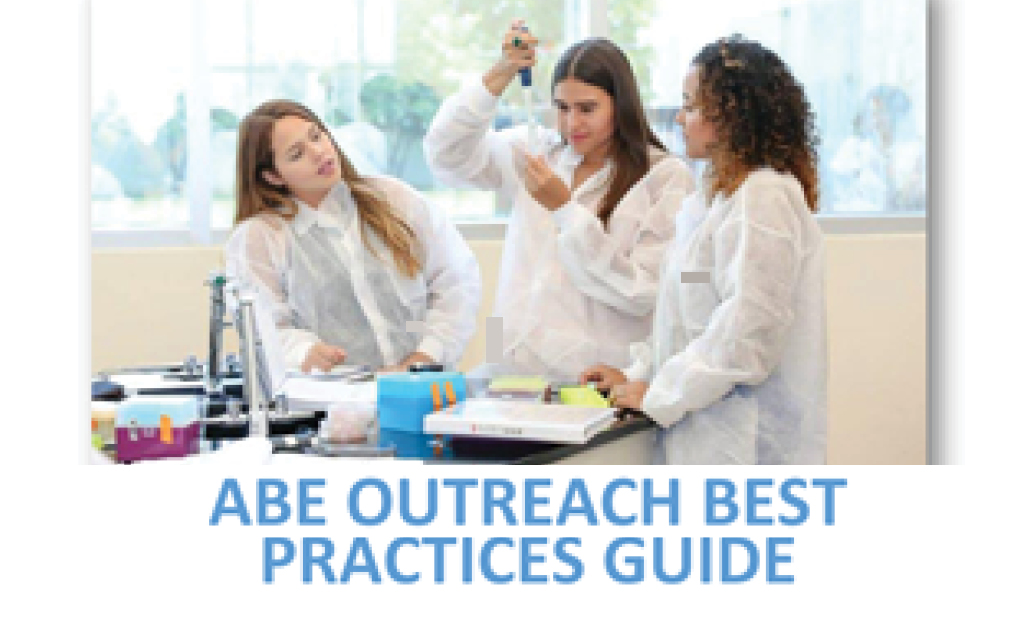 Promotional
Materials
Materials developed by the ABE Program Office to help you promote ABE and your site's work!