On Veterans Day 2021, Lt. Col. Edwin Martinez received special recognition in Puerto Rico for his work during the COVID-19 pandemic—distributing vaccines and COVID tests while helping the local community. Deployed as part of the U.S. Army National Guard and working as a principal scientist in process development, he is part of a community of Amgen employees who have served in the military.
"You feel so honored when you can help somebody else, and especially when you can serve the community to create an impact. We were so glad to give this veteran a moment, to show his story and how he has helped the entire island of Puerto Rico," says Alexander Rivera-Otero, the lead of the Amgen Veterans Employee Network (AVEN) chapter at Amgen Puerto Rico, who led the efforts to recognize a fellow veteran.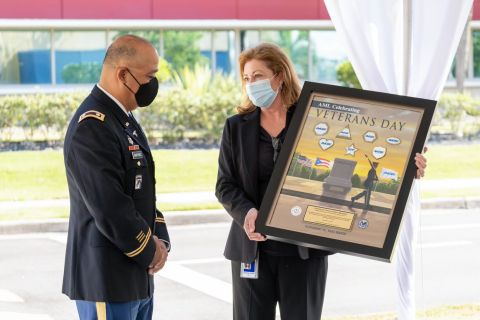 Lt. Col. Edwin Martinez receiving special recognition in Puerto Rico
Such recognition efforts are only a small piece of the work AVEN does to help military service members and their families transition into the civilian sector when they take a job at Amgen. The group also does a lot of work to help provide resources to veterans who might be interested in the biotech sector and to foster community among veterans at the company.
Veterans Day is an especially significant time to recognize veterans' contributions at Amgen, says Ben Chu, who is the global chair for AVEN and is a global program management director at Amgen. This year, Chu's team is bringing in high-profile speakers, including actor Robert De Niro and pioneering naval pilot Katie Cook, to celebrate with the veteran community at Amgen. The work Chu does for veterans started more than 25 years ago in a less formal capacity when he joined Amgen in the mid-1990s after serving as a combat engineer officer in the U.S. Army; that was before employee resource groups like AVEN existed.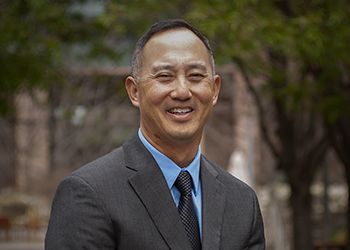 Ben Chu
Now, Chu leads the AVEN team by developing and executing strategic plans to recruit, guide, and foster community among veterans at Amgen. Recently, Chu had the opportunity to visit Fort Bragg in North Carolina, where he served as a paratrooper, and is now helping Amgen to identify talent for its new manufacturing facility in North Carolina. 
"It was really exciting for me because I had not been back to Fort Bragg in a long time," he says. "And many of the things that I learned as a paratrooper while serving at Fort Bragg are the same values and leadership traits that I try to bring into the office every day."
Indeed, those who have served in the military share several core characteristics that help them succeed in the private sector, including in biotechnology, such as initiative and leadership skills, says Sunny Montas, who works with AVEN and is in the legal department at Amgen. A career Marine, Montas says that these skills are nurtured early on in a military career. "They are instilled within you the entire time that you're in service," she says. "Starting from the lowest level of leadership, you learn how to connect with people, and those leadership skills really shine through in the veterans who are currently at Amgen."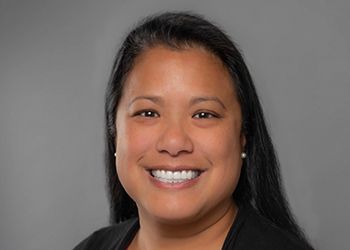 Sunny Montas
The paths that service members take from the military to the private sector are far from linear. Many join the military before college and then receive scholarships and financial support to pursue undergraduate or graduate work, whereas others join the service after college or receive educational training through the military. 
For Erik Williams, whose family had a history of military service, earning an ROTC scholarship while studying to get a bachelor's degree in biology was a natural step. After serving as a tank commander in the army for 6 years, Williams took a job as a supervisor at a plant for manufacturing circuit boards before discovering the Amgen manufacturing facility, located just 30 minutes from his hometown in Rhode Island.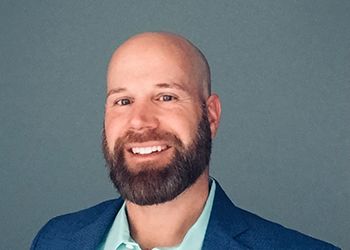 Erik Williams
"In high school, I thought I would be a biology teacher," says Williams, who is now based in North Carolina. "I did not really know about the work Amgen was doing, especially as it was in the rudimentary stages of biotech at the time."
Williams has now been at Amgen for nearly 20 years and says his biology degree, while not necessary to the work he does in manufacturing, has been valuable in helping him understand the processes and terminology. "Knowing what the resins are composed of or what the buffers are composed of is very useful," he explains. "Those big, scientific words don't intimidate me but they do for some people."
Williams is now working to develop training material to help new recruits to Amgen make the leap into biotechnology. Working with local groups near the new North Carolina facility being built, including Wake Technical Community College and NC State Biotech, he is setting up programs for new recruits to learn how to use the manufacturing systems that the new facility will use to make medicines. Eventually, he hopes to help recruit new talent from the military community there, working with Chu and others. "There is a tremendous military and veterans presence here in North Carolina, which is an incredible asset and resource for biotechnology," he says.
As the biotechnology sector grows, so too do opportunities for a variety of jobs and for people with a variety of backgrounds, including in the military. What drew army veteran Jon Massey to biotechnology was the fast paced environment. "It requires folks who can think on their feet and innovate," says Massey, who now works in marketing at Amgen. "It requires people who work well in a sometimes ambiguous environment, and I think that's where like military folks can fit in."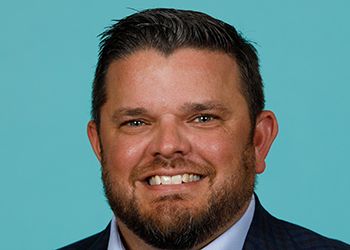 Jon Massey
At lunch one day with veteran colleagues at Amgen, what stood out most to Rivera-Otero was the variety of experiences people had that led them to biotechnology. "I have seen people who decided to make their military career last 20 years, and others who came out of the service with a bachelor's and master's degree," he says.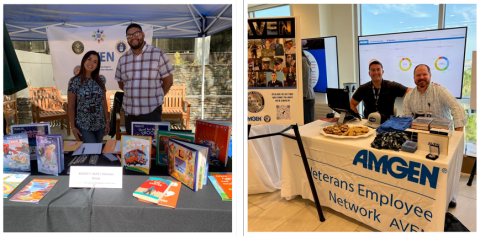 Various AVEN members participating in network activities
"Many people go in without a clear goal of what they want to do, but I have seen so many people that are successful after their service. There are no written instructions. Your path only has to make sense to you."